Big Freedia: Queen of Bounce
Premieres Wednesday, October 2nd at 11pm (ET)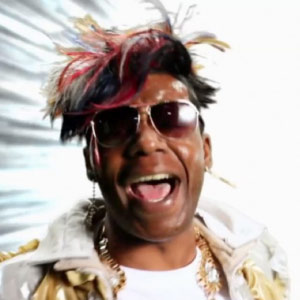 Join Fuse for a compelling and captivating look into a musical subculture that's rapidly ascending from the New Orleans underground -- Bounce. This hyper-energetic strain of dance music is championed by local legend Big Freedia, who combines style and substance as the undisputed master of the genre. We chronicle the process behind Freedia's groundbreaking music -- from the hustle to produce a hot video, to the struggle of putting together a worldwide tour. Whether collaborating on a hot track with a fierce rival or caring for her ailing mother, Big Freedia puts love and passion into everything she does.
Episode info:
1. The King and Queen of Bounce - When Big Freedia's manager suggests teaming up with an internet sensation, Mr. Ghetto, for an international tour, not everyone on Freedia's team agrees this is a good idea, and the collaboration is tested at a local show.
2. The Big Break-Up - Big Freedia's worst suspicions are confirmed when Mr. Ghetto is arrested, jeopardizing the King and Queen of Bounce tour.
3. Old School Bounce - Stopping traffic on the streets of New Orleans and dancing on top of cars, Big Freedia goes back to her DIY roots - and risks arrest - to shoot the wildest Bounce video yet.
4. Dream Team of Bounce - Old grudges and wounded egos resurface when Big Freedia teams up with fellow Bounce artists to record a Bounce song for kids.
5. School House Bounce - Preparing for the first-ever Bounce show for kids, Big Freedia has to overhaul her act for a young audience and overcome the notion that Bounce is strictly X-rated.
6. Power Games - On the eve of their first international tour, dissension erupts in Team Freedia when old friends are excluded from the trip to Brazil.
7. Heads Will Roll - When the first show in Brazil proves to be rocky when Renee fills in as DJ, the team has to rebuild their act in time for the big show in Rio.
8. World Meets Bounce – Mardi Gras meets Carnival, and Brazilian booty shakes, as Big Freedia kicks off her international tour with the wildest Bounce party ever in Rio de Janeiro.